1. HK-ers are notorious for their use of umbrellas – whether it be rain, shine or clouds. I guess there are truly no boundaries.
2. Rush hour on the train means your chances of getting a seat are close to zero. This guy take matters into his own hands.
3. Taking it one step further… it's hammock time!
4. It was love at first sight.
5. Why exactly have our MTR fees been increased? This driver was caught clipping his toenails while watching a game on his iPad.
  6. Let's not forget the hailstones that created a waterfall at Festival Walk which led to this: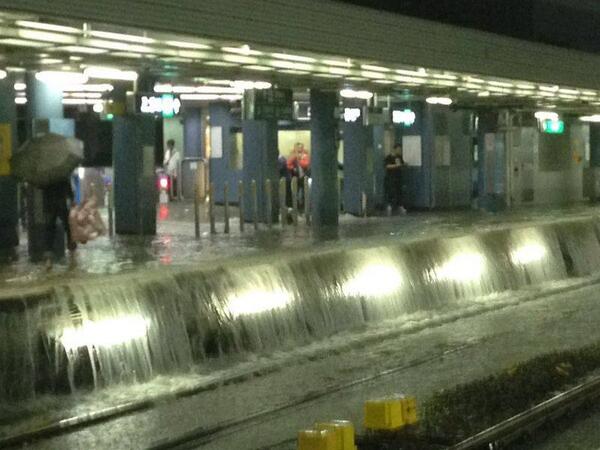 7. Taking PDA to a whole new level.
8. The infamous incident of the kid who decided the MTR was as good as any to let it go.
Via: Shanghaiist
The MTR ladies and gentlemen. Keeping train rides interesting since 1975.
Article submitted by Justine Marie Yau
Featured image: Ron So/ Hong Kong Shuttle/ http://www.hongkongshuttle.com/mtr-in-hong-kong/