Backstreet's back, alright!
Mark your calendars ladies (and wipe away the condescending smirks lads), BSB will be playing at Hong Kong's KITEC (Star Hall), April 22 and 23 as part of their In A World Like This Tour!
The first time (and the last time) the Backstreet Boys came to Hong Kong was back in 2008. Back then the boy-band was still a four piece, with visible absence of Kevin Richardson. Which means…this will be the FIRST time all 5 members of the Backstreet Boys will be here, in Hong Kong. *hyperventilating*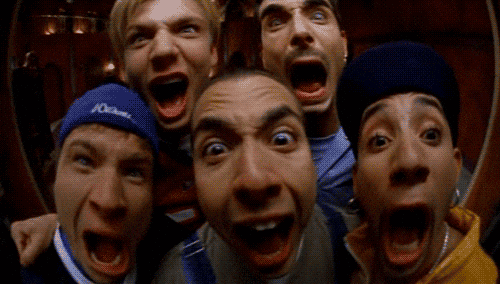 Zomba Recording  / http://media.giphy.com/media/VS4QQswl0gzLO/giphy.gif
Tickets can be purchased from March 12th onwards, for $888 (Seated) / $988 (All standing or seated) and will be available from HK Ticketing, K11 Select and Tom Lee Music Stores.