Since debut of the program in 1984, the MTV Video Music Awards has consistently been one of the most highly anticipated award shows for various reasons. The VMAs has never had any trouble creating a buzz and providing many WTF moments along the way.
"The VMAs is a pretty big deal, so people go all out for it," Nicki Minaj said in a statement.
In case you've forgotten, allow us to refresh your memory on the most memorable moments of the past VMAs :
Miley Cyrus twerking on Robin Thicke (2013)
Kanye West interrupting Taylor Swift (2009)
The awards took place at The Forum in Inglewood, California this year on Aug 24th 6pm. E.T. and ever since the beginning of rehearsals, there has been various unfortunate incidents including the snake attack during Nicki Minaj's rehearsal and Iggy Azalea falling off the stage whilst performing "Fancy" at a VMAs benefit show at The Avalon.
Apart from the phenomenal performances and the mini-concert from the Queen B herself, there has been many other "Madbuzz-worthy" moments from the VMAs TV broadcast too, including:
Kim Kardashian & The Jenner sisters caught texting during the Ferguson Tribute
How dumb to think you weren't being filmed in a VMA moment of silence #kardashian #vma #selfabsorbed #mtv #selfish pic.twitter.com/ulh2Wt3RlH

— Kjerstin Ferris (@kjrox805) August 25, 2014
Rapper Common paid a heartfelt tribute to the death of Michael Brown, raising awareness for racism since Brown was recently gunned-down by the police in Ferguson, Missouri. Lo and behold, the tribute failed to appeal to Kim Kardashian or Kylie and Kendall Jenner as they were caught on live TV texting on their phones while the audience had a moment of silence. Come on, girls. Really?
Nicki Minaj's wardrobe malfunction on-stage
"I ran out of time getting zipped up and so I had to make do as best she could." –  The Hollywood Reporter 
Nicki clutched her dress together in pain as she appeared to be the victim of an on-stage wardrobe malfunction whilst performing Ariana Grande's song "Bang Bang". It just seemed that Nicki was trying a little too hard to steal the spotlight.
Amazing dance moves from Taylor Swift and Lorde 
Outrageous outfits for the VMAs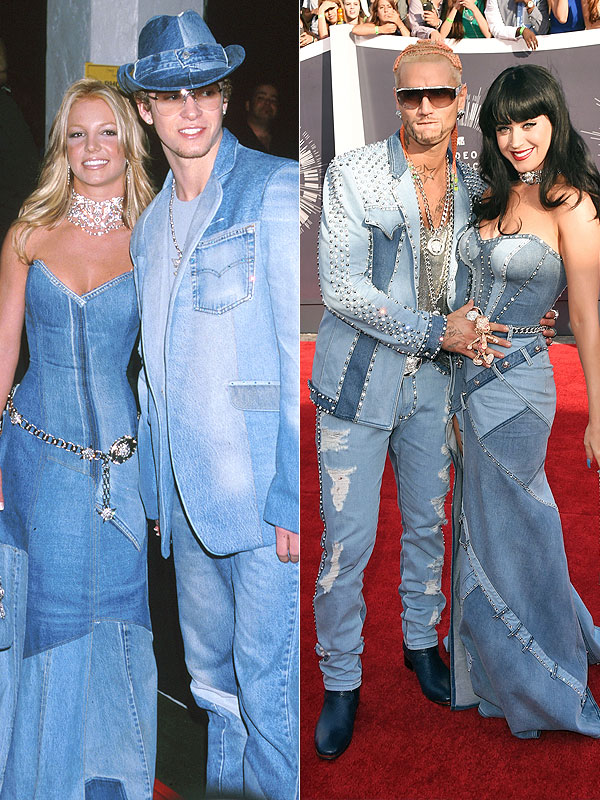 Katy Perry and Rapper Riff-Raff 
timeinc/ http://img2.timeinc.net/people/i/2014/red-carpet/VMAs/style-blog/riff-raff-600×800.jpg
Amber Rose
In all serious-ness, can you even really call this a dress?
http://wonderwall.msn.com/music/fashion-hits-and-misses-at-the-2014-mtv-video-music-awards-30075.gallery#!wallState=0__%2Fmusic%2Ffashion-hits-and-misses-at-the-2014-mtv-video-music-awards-30075.gallery%3FphotoId%3D14562