You don't have to be a musical junkie to know that it's a big deal when the Sound of Music comes to Hong Kong. One of the most well known musicals of all time, The Sound of Music brought the world "Do-Re-Mi", "My Favorite Things", "Edelweiss" and countless other iconic numbers. The 1965 film adaptation, starring Julie Andrews and Christopher Plummer, also brought us these amazing memes, which will be forever immortalized on Tumblr and among interweb lurking youngsters.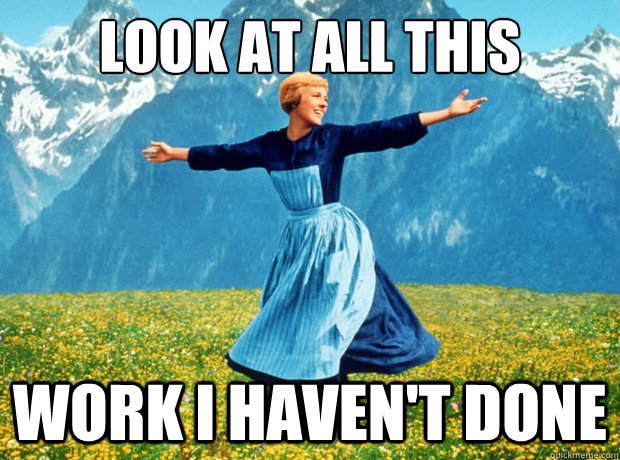 QuickMeme/ www.quickmeme.com/meme/3scpep
One might also know the Sound of Music as the musical that brought America's favorite country-pop artist Carrie Underwood and TV's ex-coolest vampire Bill Compton (Stephen Moyer of True Blood) together on stage, as Maria and Captain von Trapp. Albeit an unlikely duo, the NBC TV remake of the musical managed to rein in 4 Emmy nominations in 2014.
Rolling Stone / www.rollingstone.com/music/news/carrie-underwoods-music-receives-four-emmy-nods-20140711
Regardless of how you might have discovered the Sound of Music, you'll soon get to enjoy it live in Hong Kong, as the London West End Production makes its way to our city this May. Six of the seven von Trapp children will also be played by local Hong Kong talent, cast through an open audition call earlier this year.
Set in Austria, the Sound of Music tells the story of Maria, a governess who re-introduces music and joy into the lives of the widowed Captain von Trapp and his family of seven children, as they struggle under impending Nazi rule.
The musical is set to open May 15th 2015, with a string of shows at the Hong Kong Academy for Performing Arts, until June 7th June 14th June 21st (extra shows have been added due to popular demand). Evening performances are available from Tuesday through Sunday, with additional afternoon performances on weekends. Tickets can be purchased through www.hkticketing.com, Tom Lee outlets and the Hong Kong Academy for Performing Arts at $395, $595, $795 and $995. Student tickets as well as family packages are available. For more details, please visit http://www.hkticketing.com/Ticketek/eng/event/nfcms_event.asp?id=8196
Photo credit to Patrick Bromilow-Downing, Catherine Ashmore & Paul Coltas.