There are very few things one can say to make a girls' heart skip a beat. Most of the time, they're looking for 8 letters, 3 words…
adriannaxoxomeow/ www.adriannaxoxomeow.tumblr.com/post/29141778677
Cue drum roll…
"SALE IS ON"
(…although "I LOVE YOU" will also work wonders.)
Sadly, when one saunters into a shop in Hong Kong these days during sale season, there is a 99% chance of encountering one or more of the following:
1. Changing room queues so long, you begin to wonder if One Direction are doing an album signing at the end of it.
2. Clothing sizes that only either fit a hippo or Angelina Jolie, and nothing in between.
3. Clothing racks so messy they drive your inner OCD out of you.
Which, to sum up, really just equates the biggest shopping turn off ever. Annoyed shoppers and entrepreneurs Nathan and Verrena decided to take matters into their own hands by taking shopping online, and setting up a new Hong Kong based online clothing store, VerrenaC (www.verrenac.com). Here's a few reasons why we think VerrenaC could be the new ASOS for Hong Kong:
1. They've jumped onto the Korean bandwagon.
VerrenaC's motto is to "Do it Seoul-fully". It's pretty self-explanatory that the site naturally takes on a Korean vibe, with all clothing items sold on the site guaranteed to be designed and made in Korea. Considering how Korean popular culture seems to have taken Hong Kong by storm lately, thanks to the help of these guys below… (There are 3 life-sized cardboard cutouts of that dude with Justin Bieber hair in Festival Walk alone. Trust us. We counted. Dat hair was too …much to ignore), we think VerrenaC has got exactly what girls are looking for in fashion at the moment.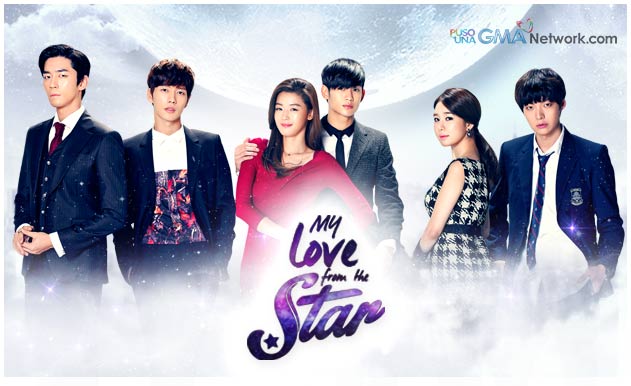 GMA Network/ www.gmanetwork.com/entertainment/shows/mylovefromthestar/articles/2014-04-25/10320/My-Love-from-the-Star-registers-top-ratings
 2. They do ninja speed delivery. Like. NINJA SPEED.
VerrenaC can get your products delivered to an address in Hong Kong within 1-2 business days, and to the rest of Asia within 3 business days, which is cray cray. They also offer to do it for free upon purchases over $350HKD. Basically, imagine Quicksilver as your worldwide personal delivery man. It's that quick.
karlrincon / www.karlrincon.tumblr.com/post/86853160502/im-not-a-true-inhuman-im-a-mutant
3. It's clean…
There is nothing more frustrating than shopping online with random pop-ups getting in the way, or having to hunt around for full product information and size measurements. We think VerrenaC is pretty clean and easy to navigate though. Your 70 year old gran could be happily shopping away with her iPad and be able to find her way around the site completely on her own. And if she does make the odd accidental purchase, VerrenaC are happy to offer a refund for all products deemed unsuitable.
We caught up with VerrenaC founders Nathan and Verryn to talk a little bit about their new business endeavour:
What do you hope to bring to Hong Kong shoppers with VerrenaC?
We want to bring bold, but laid-back and practical outfits of unmatched quality to Hong Kong that, at the same time, everyone can afford.
What inspired you to start www.verrenac.com? 
We used to live in Australia, and were active online shoppers when we resided there. Australia based online webstores allowed us to shop with confidence but upon returning to Hong Kong, we noticed that TaoBao was the main online shopping channel for Hong Kong users, and our experience with it as customers was below satisfactory, mainly because of poor quality control. We tried to hunt for alternative Hong Kong based webstores, but most of what we found were simply Instagram/ Facebook pages that were nowhere as established and reliable as overseas based stores such as Brandy Melville, Nasty Gal or ASOS.
What edge does VerrenaC have over the other overseas online stores that you mentioned then?
Products usually take around two weeks to arrive in Hong Kong if you buy them from overseas online stores. We're now offering to get goods delivered to customers at unprecedented speed, within 1-2 business days of purchase.
Is there a story behind the VerrenaC name?
Nathan: Well, Verrena is my partner's name…and I am Nathan CHUI. The story behind the VerrenaC name is really just the story of us…that's all we're saying ;).
VerrenaC is currently offering a website launch sale, and customers using the YOUR50 promotional code will receive 50% OFF ON ALL ITEMS. Cash vouchers of at least 100 HKD will also be randomly offered to 5 of their Instagram followers every Friday, so hurry up and check out www.verrenac.com NOW, and be sure to follow them on Facebook (www.facebook.com/VerrenaC) as well as on Instagram (www.instagram.com/verrenac) .